Xplova NOZA One
Bike Power Trainer!
One for all! Safe, Accurate, Smooth!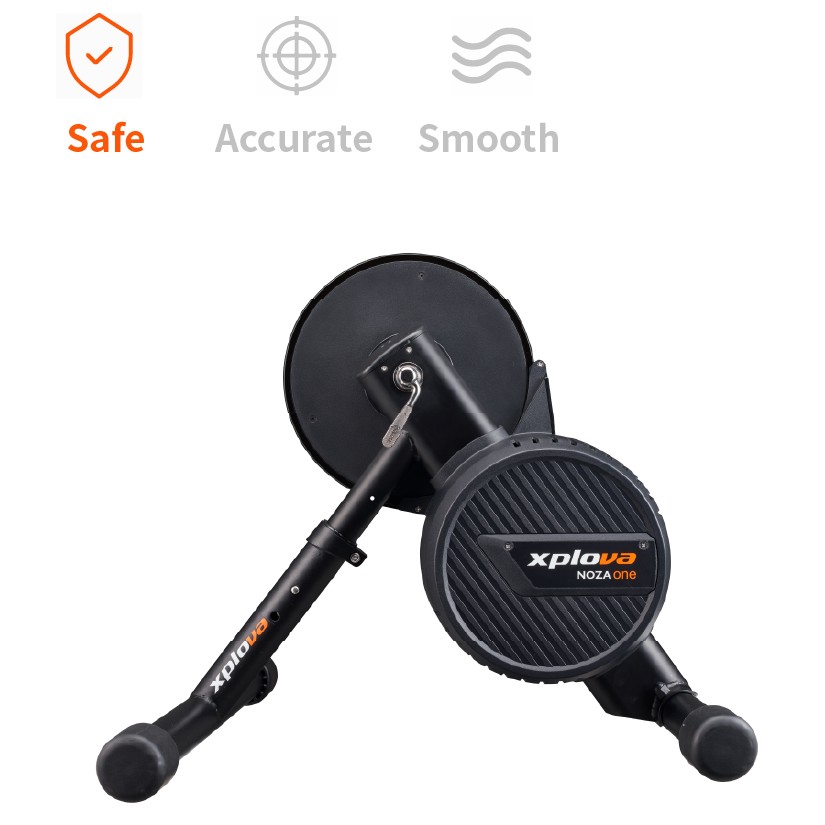 Save

Contains a built-in safety cover, prevent any possible injury that might be
caused directly by the trainer.
Accurate

3.0% power accuracy (+/-) even during intervals of rapid acceleration or deceleration.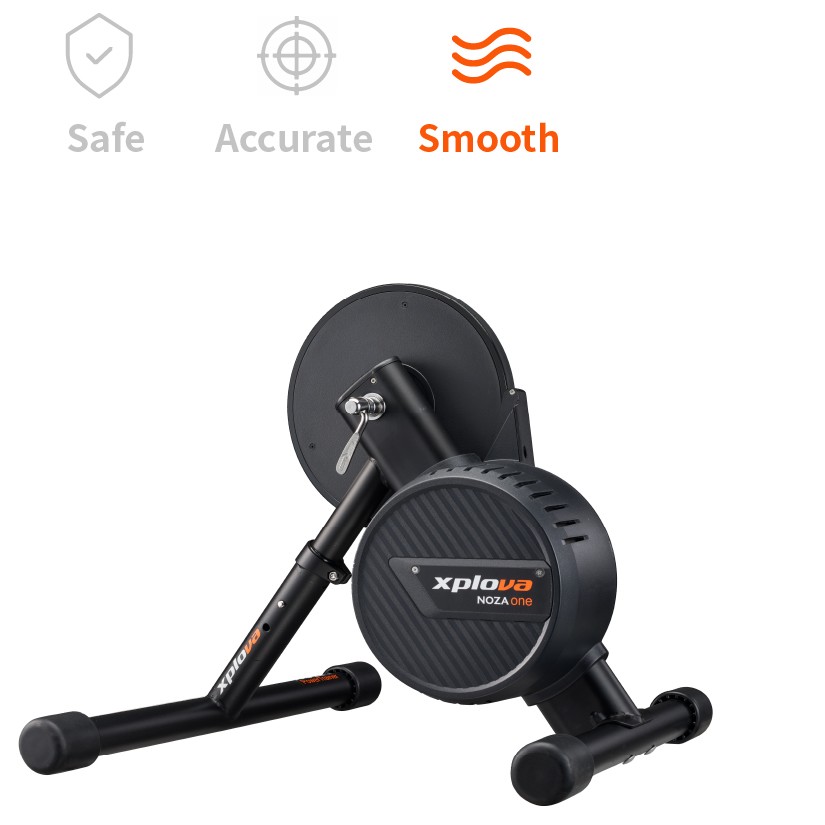 Smooth

With a 5.3KG flywheel in the samw class, theNoza One replicates the subtleties of road feel and inertia.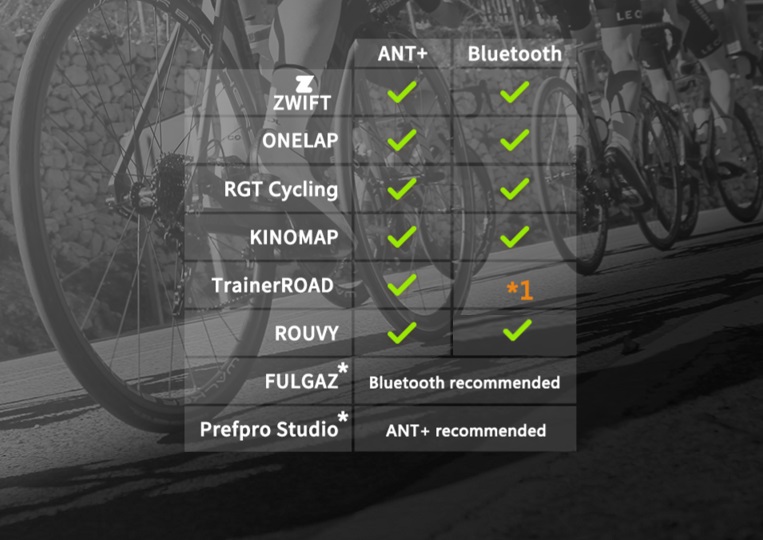 Recommended type of connectivity based on tests. For any other apps, availability subject to testing in the near future.
*1. Connectivity is dependent on 3rd party software developers, Xplova will collaborate closely with the developers for the best riding experience.
Enjoy the Online
Training App
Train with your favourite software like Zwift and Rouvy. NOZA One is easily connected and controlled by the most popular cycling apps around the world.

Compete with riders from all over the world in Zwift, Rouvy, and achieve your cycling goals with the training plans of TrainerRoad. Weather or traffic no longer matters now.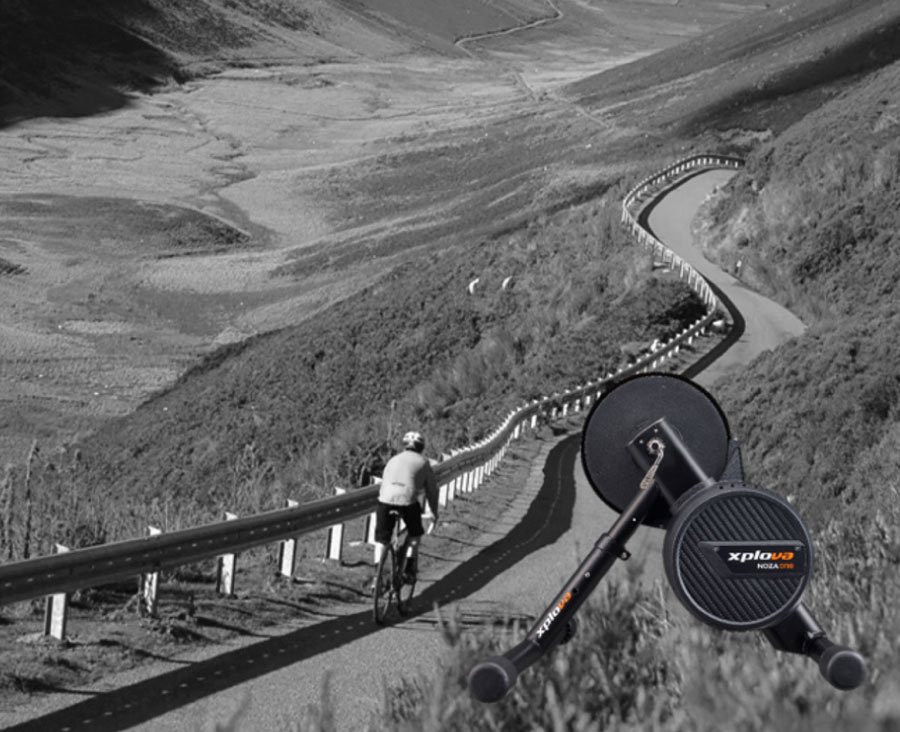 Easy-to-hand
The New Noza One offers a constant resistance, with maximum power up to 800W, relatively easy for beginners of indoor cycling. Suitable for teenagers and elders to use.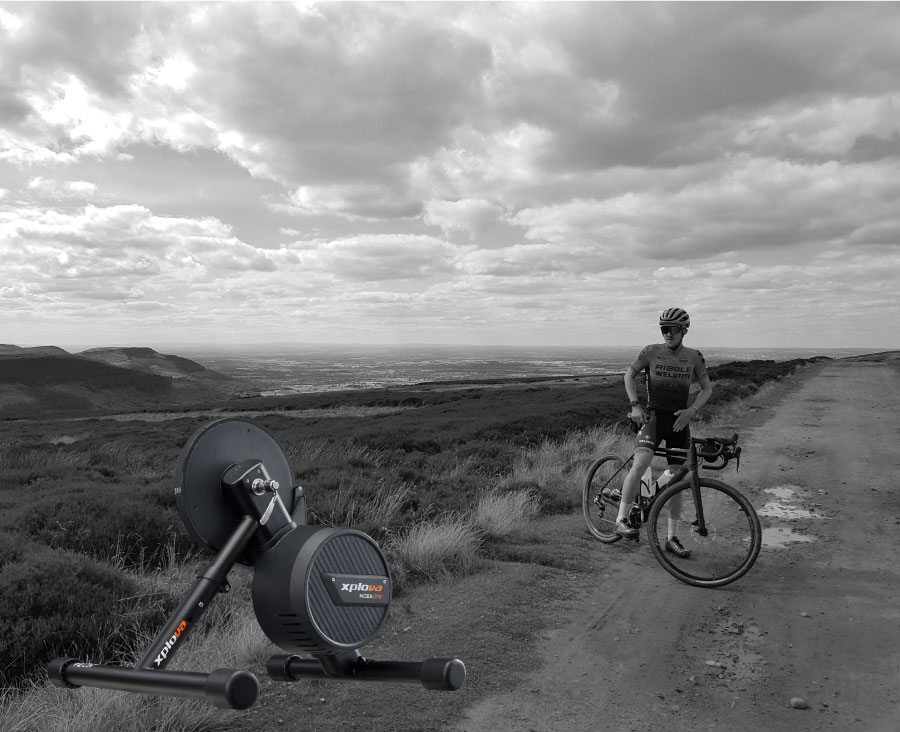 Portable
Another important feature of Noza One is that it is portable and free from power cord. The long battery duration enables Noza One to last for 360 hours before charging the battery; thus, enhanced its mobility.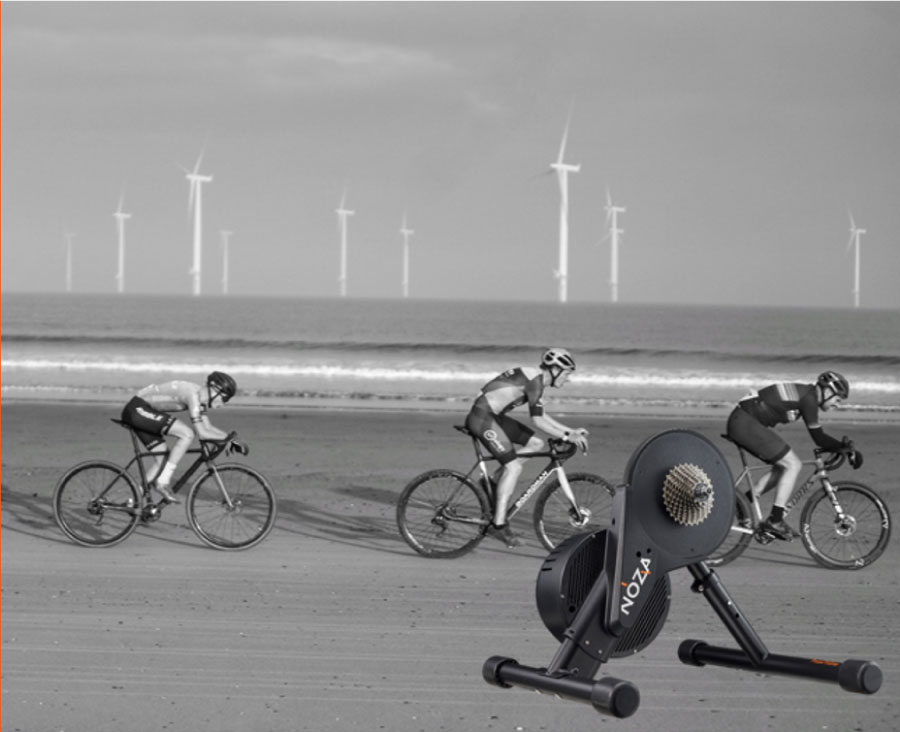 Silent
A fixed transmission belt and pulley design that regulates the sound level to only 58 dB, creating a quietness that is perfect for indoor training.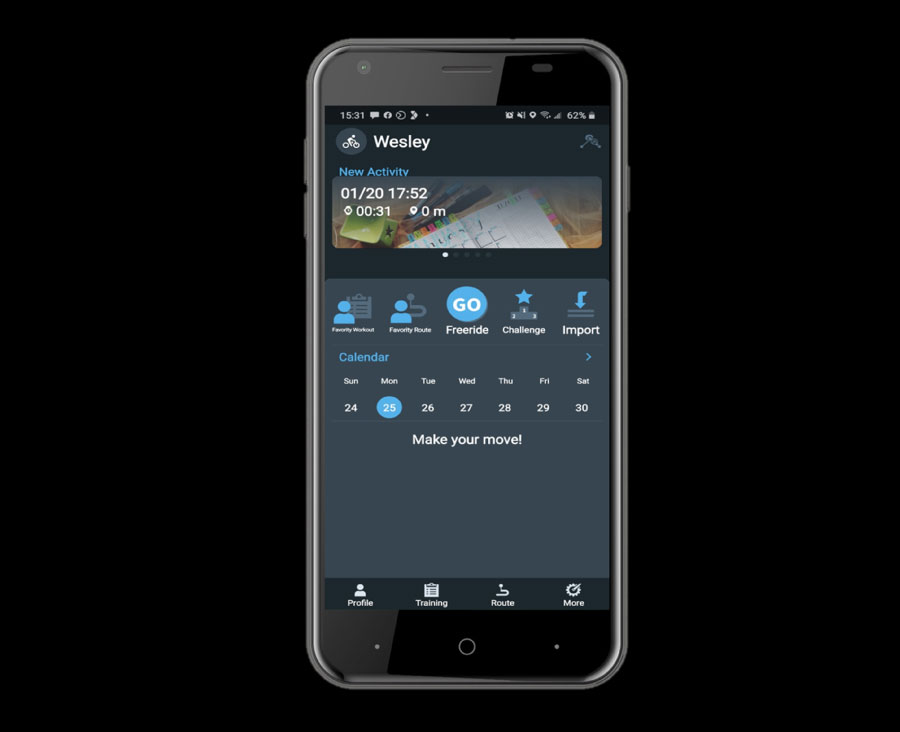 Specifications
Dimensions (installed)
600 * 490 * 450 mm
Total Weight (unboxed)
12.5 kg
Flywheel Weight
5.3 Kg
Sound Level
58 dB (@30KPH)
Maximum Power Output
800W (@58KPH)
Maximum Simulated Incline
2% (@70KG)
Accuracy
±3.0%
Bike Compatibility
Road: 650c, 700c
Mountain: 24", 26"
Drivetrain
9/10/11 Speed SRAM (12 speed need to purchase XD/XDR separately)
9/10/11/12 Speed Shimano
(Cassette not included)
Connectivity
ANT+, Bluetooth Smart
Firmware Upgradable
Yes
Box Dimensions
700 * 485 * 270 mm
In the Box
Rear bottom tube
Front bottom tube (Bolt and nut are Included within it)
Rear bottom tube nuts (x2)
Rear bottom tube bolts (x2)
Decorative bolt cover (x2)
Flywheel/ cassette cover bolt (x2)
Control module screw (x2)
Front bottom wrench
Flywheel/cassette cover bolt wrench (2mm Hexagon)
Flywheel/ cassette washer
Rear bottom wrench
Flywheel/ cassette cover
Quick release kit
Adapter for quick release
Control module
Thru Axle Adapter - Adapter C
Thru Axle Adapter - Adapter D
Show us how power Noza One




It is recommended to bring your bicycle to your local Xplova sales store to have the full product experience before purchasing.